Detroit Axle Vs Moog: Which Ball Joint Should You Choose?
The ball joint is responsible for moving your car in different directions with proper suspension. So, when the ball joints get damaged or old, you compromise your car's performance and comfort. American Tire Depot reports that the ball joints in cars last for 70000 to 150000 miles. After that, you will need to replace the ball joint with a new one. 
Regarding this, both Detroit Axle and Moog ball joints are in fierce competition. So, Detroit Axle vs. Moog ball joints, which one should you choose for better comfort, safety, and driving performance? Also, what are the differences between these two ball joints?
Typically, Moog and Detroit Axle offer excellent performance with their industry-standard ball joints. Both have excellent heat dissipation, corrosion resistance, and longevity. The difference lies in their warranty period. Detroit offers a 10-year warranty for their ball joints, and Moog has a 3-year lifetime warranty period. However, Moog ball joints have two cups, inner and outer, for better longevity. 
What Is Detroit Axle?
Detroit Axle is a worldwide automobile parts manufacturer with OEM standards. They have been making and distributing new aftermarket and OEM re-manufactured automobile components since 1990. One of their most famous car parts is the "Ball Joint."
In fact, Detroit Axle's first product was the "Ball Joint." It's a complete suspension kit that offers premium service for cars.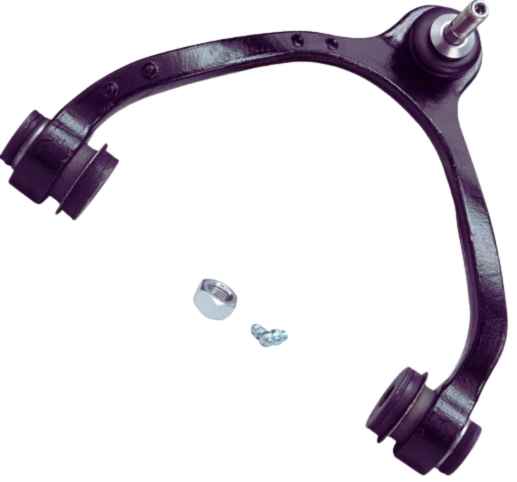 Their main components include:
Steering parts
Axle parts 
Suspension needs 
Detroit Axle automobile parts are a favorite to car owners for their affordability, easy installation, and premium quality. Also, when you need to completely knock down the suspension, axle, or steering components of cars, Detroit Axle has everything you need for the job. 
Pros of Detroit Axle:
Affordability: Detroit Axle products are budget-friendly. So, their OEM parts are an attractive option to maintain or repair their vehicles without breaking the bank. 
Wide Range: Detroit Axle offers a diverse selection of parts. It covers various makes and models of vehicles to fit your vehicle model. 
Decent Quality: Detroit Axle components generally offer satisfactory performance and durability for everyday driving. They will meet the needs of the average consumer.
Cons of Detroit Axle:
Lower Quality Materials: Some users have reported that Detroit Axle parts are less durable than the premium brands. It limits their longevity greatly. 
Limited Warranty: Their warranty coverage is less extensive than their competitors. Hence, their customers will have less protection from the defects of the car components.
What Is Moog Ball Joint?
Moog, on the other hand, is a brand synonymous with precision and performance in the automotive world. They produce high-quality suspension and steering components, including ball joints, tie rod ends, and control arms.
Their ball joints work with the front suspension system. It improves the contact of the car tire with the road for excellent traction. It is especially helpful in driving through mud, icy roads, and during rain and winter when you can't compromise the traction and control. 
Moog ball joints include the following parts:
Socket 
The ball 
The inner part fits with the front suspension system, and the outer part fits right over the inner one to ensure better durability and traction. 
Pros of Moog Ball Joint:
Exceptional Quality: Moog uses premium materials and precision engineering to manufacture the ball joints. It offers better durability and long-lasting performance with daily driving. 
Performance: Moog ball joints provide precise and reliable steering. So, it enhances the handling and safety of a vehicle. So you will enjoy improved steering response and control.
Cons of Moog Ball Joint:
Higher Cost: Moog parts, including the ball joints, are generally more expensive than budget-friendly alternatives like Detroit Axle. It can be a deterrent for cost-conscious consumers.
Limited Compatibility: Moog's compatibility is less than other brands. The limited compatibility can be a drawback for less common and old vehicles.
Detroit Axle Vs. Moog Ball Joint: A Comprehensive Comparison
Do you find your car's suspension not working as responsively as it should? It's time you replace its ball joints and experience an unmatched suspension responsiveness. But for this, you must thoroughly see the difference between Moog and Detroit Axle ball joints to decide which will fit your necessity. 
| | | | |
| --- | --- | --- | --- |
| Aspect | Detroit Axle | Moog | Winner |
| Type and Installation | Complete suspension kit, easy DIY | Precision-focused, slightly technical | Detroit Axle |
| Heat and Corrosion | Less heat and corrosion resistance | Excellent heat and corrosion resistance | Moog |
| Friction and Longevity | More friction, shorter lifespan | Less friction, longer lifespan | Tie |
| Warranty and Pricing | 10-year warranty, moderate pricing | 3-year limited warranty, affordable | Detroit Axle |
| Manufacturing Quality | Lower manufacturing quality | Superior manufacturing quality | Moog |
| Performance | Satisfactory, lacks precision | Exceptional precision and control | Moog |
| Vehicle Fitment | Fits common models | Fits specific models | Moog |
Type and Installation:
Detroit Axle offers a complete suspension kit with the required ball joints and suspension components. So, with it, you don't need to invest in other suspension parts. Also, these joints have easy installation and are even suitable for DIY (Do-It-Yourself) enthusiasts.
Moog, being a precision-focused brand, provides excellent performance for their ball joint. With two different parts, its installation is slightly technical. So, a DIU enthusiast will find it hard to mount the Moog ball joint. Also, it's not a complete suspension kit. As a result, you might need to invest in other, such as rear suspension and axle. It boosts the cost. 
Winner:
Detroit Offers a complete suspension kit replacement facility with easy installation. So, they are the winners in the installation category. However, Moog offers better traction and control. 
Heat and Corrosion Resistance:
Ball joints and suspension systems should withstand -40 °C to 150 °C temperature. So, their heat resistance and dissipation capacity are crucial. 
Detroit Axle's ball joints don't exhibit as much heat and corrosion resistance as Moog parts. It can be a concern if you live in an area with extreme weather conditions. Also, with less corrosion resistance, it may not withstand rigorous heavy uses. 
Moog, thanks to its high-quality materials, provides excellent resistance to heat and corrosion. So, the suspension ball joint system remains in good condition for an extended period.
Winner:
Moog ball joints and other components have better heat dissipation. Also, it resists heat and corrosion better than Detroit Axle. 
Friction and Longevity:
Detroit Axle users have reported that its suspension kit components have more friction and wear over time than the Moog alternatives. It results in a shorter lifespan for the components. So, with Detroit, you will require more frequent replacements.
Moog's components, including the front ball joint, reduce friction for extended longevity. So, you can expect their suspension system and steering parts to last longer. Also, they will perform consistently throughout their lifespan.
Winner:
It's a tie since, with more friction, Detroit Axles may get damaged soon. However, Moog also has noticeable friction, which is only slightly less than Detroit. 
Warranty and Pricing:
Detroit Axle typically offers the suspension system kit for $35 to $390, depending on how many parts you need. It may not be as affordable as Moog ball joints, which come at around $25 to $300. The good thing is that Detroit offers a straightforward 10-year replacement warranty. 
The tradeoff of Moog's affordability is its limited warranty. It only has a limited warranty that often extends for three years only. 
Winner:
For affordability, Moog ball joints can be a better choice. Nonetheless, when you need peace of mind with an extended warranty, none beats the 10-year warranty of Detroit Axle. 
The Difference in Manufacturing Quality:
Detroit Axle components are generally considered to be of lower manufacturing quality than Moog. It has strict-quality testing to meet the needs of average consumers. Sadly, these suspension kits don't withstand heavy usage or harsh conditions, as well as Moog.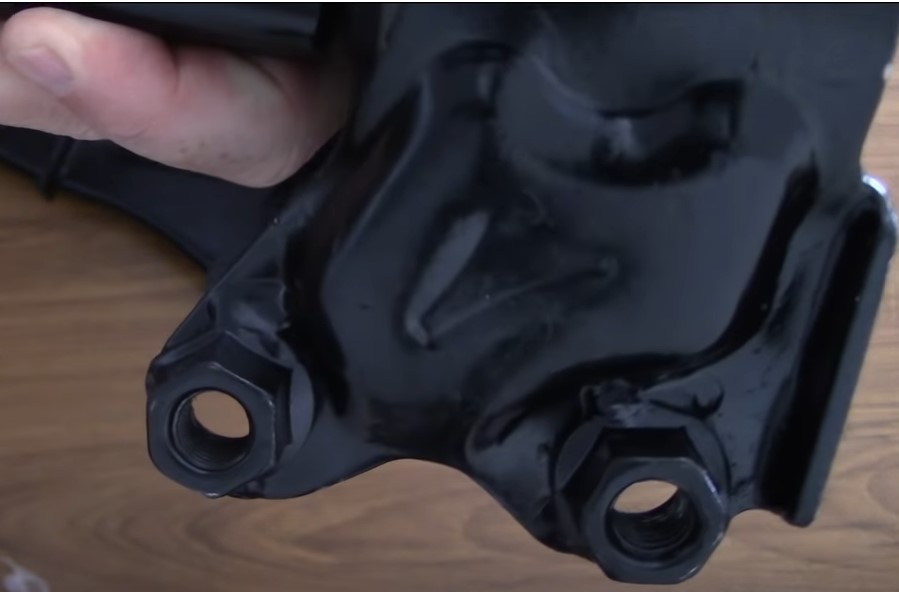 Moog always focuses on its superior manufacturing quality and precision engineering. Their ball joints are built to higher standards for greater durability and reliability. Also, they always meet OEM standards for your peace of mind. 
Winner:
For better manufacturing quality and longevity, Moog wins the title this time. That's amazing because Moog ball joints also have a lower pricing than Detroit Axle. 
Difference in Performance:
Do you value superior handling and responsiveness in your vehicle? If so, Moog is likely to deliver the performance you seek. Its components provide exceptional performance and precise steering control in every situation.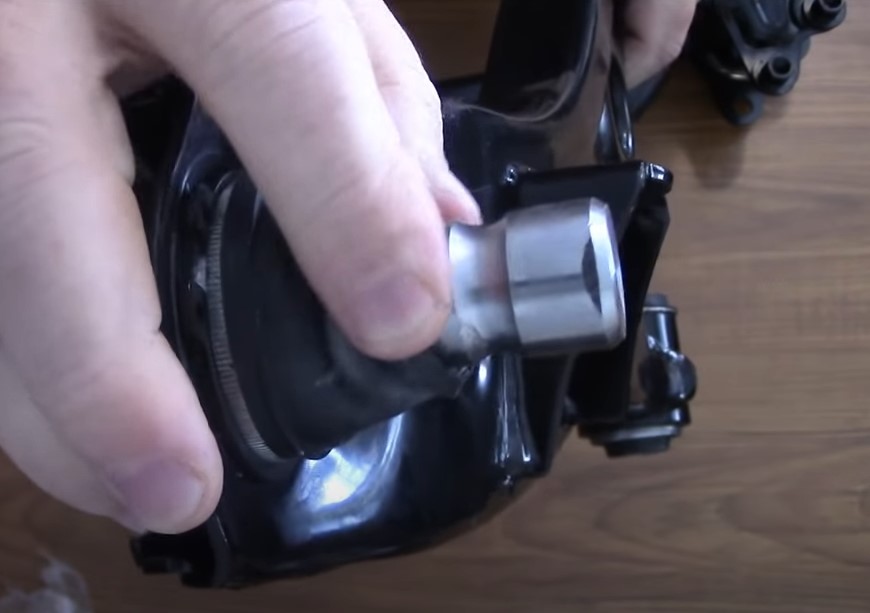 Like Moog, Detroit Axle also offers satisfactory performance for everyday driving. However, they lack precision and control like Moog. So, for off-road driving, something other than Detroit is recommended. 
Winner:
If you're looking for enhanced steering and control, you may find Moog to be a better choice. Also, it's good for off-roading vehicles, thanks to its improved control. 
Vehicle Fitment:
Moog ball joints and suspension kits will fit only a few specific automobiles and car models. You need to check the component compatibility for this. On the other hand, Detroit Axle ball joints will fit on the following models:
4WD 8-lug Models 
1500 Ram Mega Cab
Which One You Should Choose: Detroit Axle Vs. Moog?
The right selection for the ball joint and suspension kit will go a long way in controlling the performance of your car. So, which one of these two brands better serves your purpose? 
Choose Detroit Axle if:
You are on a tight budget and need an affordable replacement part for everyday driving
Your vehicle has common fitment requirements, as Detroit Axle offers various options
When you have DIY skills and prefer components that are easier to install
Choose Moog if:
You prioritize top-tier quality, performance, and longevity
You can invest in a premium component for enhanced steering and handling
You have a specific vehicle that demands the precision and durability offered by Moog
Nonetheless, according to our testing and options from the real-time users, Moog ball joints are always a better choice, thanks to their improved suspension. Also, with the inner and outer caps of it, you can adjust the movement of the ball joints. Moog suggests that its ball joints offer up to 0.060″ modification without major changes. So it will fit your suspension comfort better. 
Last Two Cents:
Detroit Axle vs. Moog comparison highlights their strengths and excellent performance. Detroit Axle stands out for its affordability and accessibility. So, it is a practical choice for many budget-conscious consumers. 
On the other hand, Moog excels in precision engineering, performance, and durability. It wins in four categories in the comparison chart, which is more than exceptional. 
So, it's ball joints are best for those who demand the best from their automotive components. Nonetheless, you must also consider your driving skills and road conditions. On icy and muddy roads, Moog can be a greater choice for its excellent traction.
Also Read: