What Seats Will Fit In A S10? – Tips On Buying Replacement Seats
The Chevrolet S-10 has been one of the most popular pickup trucks for being more accessible and affordable. However, as time passes, you may feel the need to change your truck seats, whether it is due to age, various damages or because you want a different appearance. But the question is, what seats will fit in a S10 pickup truck?
The seat that will fit the S10 depends on the vehicle model, body style and mounting parts. But since the S10 is manufactured by General Motors, you can certainly replace the seats with Chevrolet Camaros and Blazer. You can also replace the seats with other General Motor cars, such as GMC Canyon or GMC Jimmy.
But what if you want to swap your bench seat with bucket seats or bucket seats with bench seats? How do you know if the seats will be compatible with your vehicle? And what are the things you should consider when buying replacement seats?
Well, if you are looking for answers, I suggest you read the full article.
What Seats Will Fit In A S10?
If you want to change your S10 vehicle's existing seats, you cannot just replace them with any seats. Because depending on the vehicle model and the type of seat you want to replace them with can be different. 
Here is more on what seats you can replace your old S10 seats with-
Based On Vehicle Generation
Generally, the S10 model or series has 3 generations starting from 1982 and still going on. Each generation of S10 comes with either bench or bucket seats. You can prefer replacing the existing seats with similar seat types or look for different options.
The following table will show you the type of seats S10 have from various generations, the type of seats they have, and the type of seats you can replace them with for a change.
| | | |
| --- | --- | --- |
| S10 Generation | Existing Seat Type | Replacement Options |
| First Generation (1982-1993) | Bench seats with split backs | Bucket seats |
| Second Generation (1994-2004) | Bucket seats with standard equipment | Bench seats |
| Third Generation (2012-Present) | Bench seats with split backs | Bucket seats |
Based On Seat Type
If you want to switch from one type of seat to another, there is a catch!
First of all, not all S10 trucks accommodate a different type of seat. This happens due to the vehicle's factory-built system.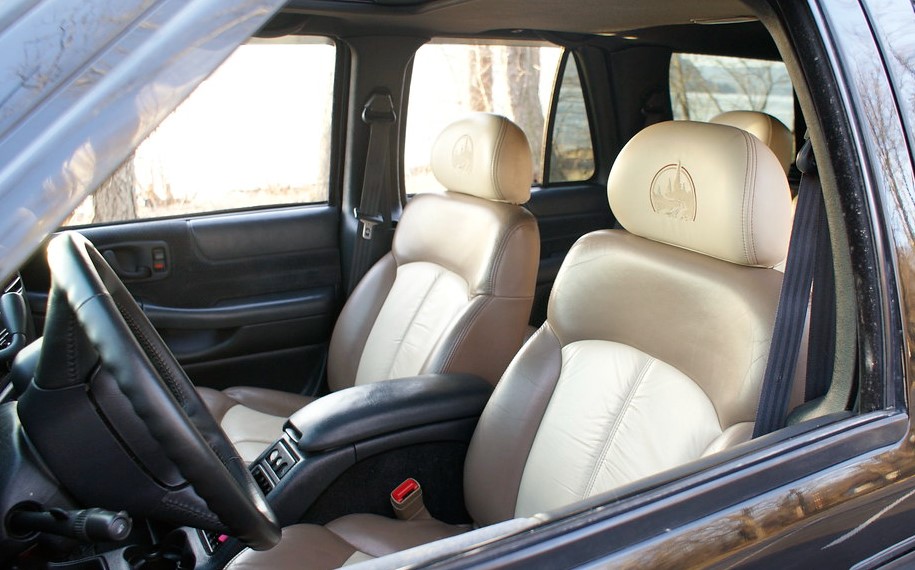 For instance, in some cases, if you have factory bucket seats, you can certainly switch to bench seats. And if you want, you can switch back to bucket seats again. 
On the other hand, in some vehicles, if you have factory bench seats and then replace them with bucket seats by installing 4-floor bolts. That will make it harder to switch back to previous bench seats in the future because Chevy did not make the S10 factory bench models universal.
Based On The Vehicle Model
Once you know what you are going to pick for replacing your S10 vehicle seat, you can look into other vehicle seats that will be compatible with your pickup truck. You can choose seats manufactured for Chevy Camaro, Blazer, GMC Canyon or Jimmy, etc., for your replacement seats.
When To Replace S10 Seats?
You do not wake up one day and decide to replace your vehicle car seats. S10 car seats are pretty comfortable and convenient. Then when do you know you need to replace the seats?
Well, here are some reasons why people would replace their pickup truck seats.
Old Age
One of the major and most common reasons why users would want to change their S10 seats is because the seats have just become too old. As the seats become old, they do not offer the same comfort and safety as before.
For Better Appearance
Don't like how the existing S10 seats look? Well, that can be a reason to change the old seats. You can always get them replaced with the ones that look more versatile 
Damage/Wear And Tear
Bad weather, carelessness, accidents, kids going wild, there are hundreds of ways how your pickup truck seats can get damaged. That is when you will need to replace your vehicle seats with something more robust.
Discomfort
If you experience discomfort with your S10 seats, replacing them can only be the best option. Because using seats that are not comfortable for a long time can lead to health issues and other problems.
Safety Concern
If you have worn, torn and damaged seats, they are no longer counted as safe. As the seats in the vehicle are an essential part of everyone's safety, it is necessary to replace them with the best available options.
Things To Consider When Buying S10 Replacement Seats
When you are looking for replacement seats for S10, there are several things you need to keep in mind. So before we finish, let's take a look at the things you need to consider when buying seats for your S10 pickup truck.
Compatibility
As you have read already, ensuring the seats are compatible with your vehicle models and installation setup is essential. While most GM trucks and SUVs should be easily compatible, it is still necessary to check the specifications before buying them.
Material 
The material of the seats also plays an important role. While cloth seats are affordable, they are not very durable and often challenging to clean. On the other hand, leather seats are more durable and easy to clean, but they are very expensive.
Design
Car seats are meant to enhance the interior of your vehicle. So you should keep the interior's appearance in mind.
Comfort
If you are going to use the vehicle for your daily commute, you will have to spend a great deal of time in the pickup truck. So it is essential to check if the seats seem comfortable enough. You can look for models that offer adjustment systems and have better weight support.
Safety
Last but not least, don't forget about safety. The S10 replacement seats must meet the safety standard and should be tested and certified for safety. If you are not sure how to check that, you should consult a professional.
Conclusion
Choosing replacement seats for S10 is complex if you don't know what you should look for. But now that you know what seats will fit in a S10, you can easily make your decision.
The seats need to be safe, durable, reliable and should be compatible with your vehicle. But if you are still unsure about what to do, it is best to check with someone professional and weigh your options.