YJ vs TJ: Which Model Is Right for You?
Jeep Wrangler is well-known as an off-road vehicle. Its aesthetic design and performance are commendable. Jeep Wrangler is a common name among enthusiasts for off-road adventure. Two models of Wrangler YJ and TJ are the first choice of enthusiasts.
If you're looking for an off-road adventure, no other vehicle compares to the YJ and TJ. But if it was YJ vs TJ, which one would you pick?
Here is an analytical explanation of which is more efficient, what are the advantages, and what are the disadvantages of Jeep Orangal's YJ vs TJ off-road. This analysis will help you to choose your preferred vehicle. Let's find out some differences between Jeep Wrangler YJ vs TJ and which model is right for you.
Exploring the Differences: YJ vs TJ Features
The Jeep Wrangler is known for its off-road capabilities and rugged design. Among Wranglers, the difference in features between the YJ and TJ models is noticeable. Let's discuss some common features on their distinctive features, and performance, which will help you to choose a vehicle.
| | | |
| --- | --- | --- |
| Comparing Aspects | YJ | TJ |
| Off-Roading Capabilities | The YJ's rugged construction and torquey engine help tackle uneven terrain. | The TJ's more advanced suspension system and ground clearance navigate obstacles. |
| Engine Options | Produced from 1987 to 1995, the two primary engines were a 2.5L AMC inline-4 engine (known for fuel efficiency and adequate power output) and the other a 4.2L AMC inline-6 engine (suitable for challenging terrain and towing). | Engines produced from 1997 to 2006 include the 2.4L PowerTech Inline-4 engine (fuel efficient and suitable for everyday driving) and the 4.0L PowerTech Inline-6 engine (excellent in durability and off-road conditions). |
| Interior Comfort and Features | Complete with basic layout and advanced seating arrangements. | It has advanced comfort and modern facilities. Also upgraded infotainment. |
| Technological Advancements | The YJ has reliable fuel efficiency and improved suspension. | TJ allows fine-tuning and smooth power delivery and an anti-lock braking system. |
| Pricing  | Starting price is around $10,999 | Starting price around $10,999 |
Difference Between YJ vs TJ: Detailed Discussion
Both the YJ and TJ engines have different characteristics and capabilities when it comes to Jeep off-roading. YJ offers a simple and TJ rigorous experience. Jeep's YJ and TJ models are a favorite among off-road enthusiasts that offer some unique features. Also, explore Jeep 3.8 vs 3.6
When choosing between the two, keep their distinct qualities and features in mind. Before choosing between YJ and TJ models it is necessary to know about their different features etc. For your convenience, the different features between YJ vs TJ are analyzed.
Off-Roading Capabilities
Introduced in 1986, the YJ retains its classic Jeep look. Again TJ, debuted in 1997 with its iconic nostalgic and authentic look. It incorporates modern design elements for a new appeal.
Let's find out about the off-road capabilities of the two advanced models.
YJ off-roading capabilities
The Jeep Wrangler YJ carries a rugged and simple design. A vehicle that excels in off-road performance. Shorter wheelbase than other vehicles, tight and adept at navigating technical terrain. Its compact dimensions allow drivers to conquer challenging obstacles and tight turns. 
YJ's departure angle contributes to steep inclines and landing cuts. It's a force to be reckoned with on the trail. YJ's leaf spring suspension system is well known for simplicity and durability. Leaf springs keep the wheels in contact with uneven surfaces and obstacles.
The YJ's manual locking front hub enables four-wheel drive as required by the driver and enhances control. In off-road conditions, YJ's powerful components play a key role in torque to conquer difficult terrain. Check 2004 Jeep Wrangler problems
TJ off-roading capabilities
The Jeep Wrangler TJ has been upgraded in off-road technology and performance. One of the notable improvements is the introduction of coil spring suspension. The leaf springs found on the YJ are replaceable. This spring improves smooth off-road articulation travel.
The TJ's wheelbase, compared to the YJ's, provides more stability on uneven terrain. A vehicle suitable for high-speed off-road trails is the TJ. Coil spring suspension allows for a more comfortable ride. The TJ will offer a shift-on-the-fly capability.
Engine Options
Having a reliable and powerful engine is essential for off-road adventures. The difference between the YJ and TJ engine options is noticeable. Both have their own strengths and weaknesses Jeep enthusiasts often debate between the engine options of the two iconic Jeep models.
Some of the different features of the engine are explained to help you make the right decision for your driving or adventure.
Engine options for YJ models
YJ models were produced from 1987 to 1995 with two primary engines. Which has different characteristics.
2.5L AMC inline-4 engine
It has high fuel efficiency which is particularly effective off-road. Also known for adequate power output. It's a great option for off-roaders and daily commuters carrying this engine. But its performance may feel lacking during off-road adventures that cannot meet the high demands.
4.2L AMC inline-6 engine
The 4.2L engine offers good torque that can conquer challenging terrains. It is an engine suitable for towing. Its durability makes it unique among enthusiasts. This engine prioritizes reliability.
Engine options for TJ models
TJ models produced from 1997 to 2006 are engines that put your preferences first. Its features will influence your daily driving.
2.4L Powertech inline-4 engine
It is a fuel-efficient engine. It can be a good choice for daily driving. Not as powerful as other big engines but its efficiency and performance will impress you. This 2.6 engine is able to maintain the right balance.
4.0L Powertech inline-6 engine
The 4.0L engine is remarkable for its robustness and improved power. It is an engine that excels in off-road conditions with torque capacity. Its durability and ease of modification make it a favorite among enthusiasts.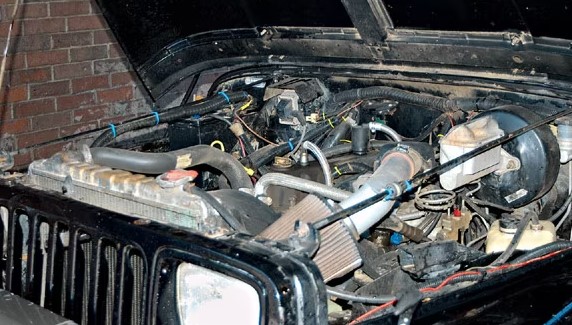 Interior Comfort and Features
A capable off-road Jeeper to conquer off-road and rough terrain is the YJ and TJ. These models are renowned for their off-road prowess. Its interior comfort and features also offer you a pleasant driving experience. In this section, we will discuss the internal differences of both models which will help you to choose the vehicle of your choice
YJ interior comfort and features
The interior of the YJ may leave you lacking in modern conveniences. It offers a raw and authentic off-road experience. The interior features of the YJ include a basic layout and ergonomics. The layout is simple and intuitive.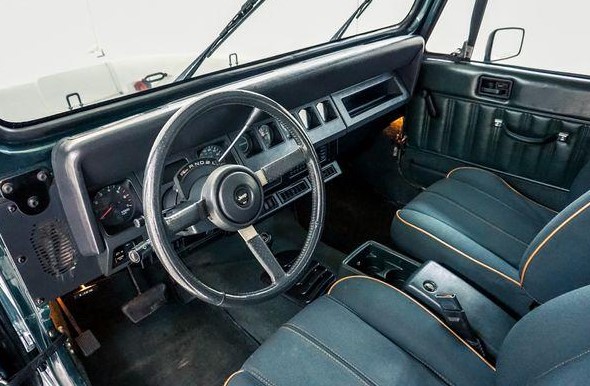 The controls required to conquer any challenging terrain are relatively simple. YJ's seat is durable and can withstand tears. Using high-quality materials makes it perfect for outdoor adventures. Compromising comfort during long drives is one of the features of the model. Inside it will get a manual transmission shifter. Entertainment options are limited compared to other vehicles.
TJ interior comfort and features
The TJ's interior exudes a rugged attitude with a touch of modernity. It offers TJ more advanced comfort and convenience features than YJ The seats are highly padded, providing support during extended drives.
This model increases the level of enjoyment for both the driver and passengers. TJ provides comfort in modern air conditioning adventures. Some models come with power windows and locks. Also offers an upgraded radio system and even speakers. The TJ's interior design is more refined in styling.
Technological Advancements
The Jeep YJ and TJ models are a well-known name in the world of off-roading. These two jeeps offer technological advancements. Both models carry some technical differences. Jeep YJ vs TJ are two different vehicles with the technology explained above. This will give an idea of how much the Tuk is capable of meeting the needs of off-road enthusiasts.
YJ Technological Advances
The YJ was a production model spanning from 1987 to 1995. It reveals technological advancements in off-road vehicles. Although not advanced compared to modern technology, it has some other qualitative features.
Its carbureted engine exudes fuel efficiency and engine performance. There is a coil spring suspension system that has the advantage of replacing leaf springs. This contributes to improving ride comfort and stability.
TJ Technological Advances
From 1997 to 2006 the TJ model represented off-road technological innovation. It enhances both driving ability and driver experience. The TJ's suspension system offers enhanced off-road performance capable of conquering challenging terrain.
Various systems including transmissions offer fine-tuning of off-road performance and smooth driving. The TJ also adds an extra layer of protection for both on- and off-road situations.
Pricing 
Choosing the right vehicle is important in off-road adventures. Jeep's YJ and TJ models reflect their unique features and offerings on off-road. Just as the quality of the two iconic models is different, so are the price differences. I will help you to choose the budget according to your needs and make the right decision with some information.
The YJ, produced from 1987 to 1995, is a well-known name in the Jeep off-roading world. Affordable starting at $15,000.
But its value can be lower or higher by factors like any changes or upgrades. It's an attractive option for budget-conscious off-road enthusiasts.
The TJ, produced from 1997 to 2006, can be a valuable alternative due to its features. Offers a wide range. Its market price usually starts from $10,999.
Later models come with more advanced features and improvements that can make the overall price even higher.
Final Word
The YJ and TJ of the Jeep Wrangler carry different features depending on the generation. Both models carry on the tradition of being smooth and comfortable off-road vehicles. Both Jeep wranglers have their distinct merits. While maintaining its ruggedness, the YJ has stepped up to modernize, refine and enhance the TJ Wrangler experience on top.
YJ vs TJ differ due to some disparities but both strike the right balance on the road. The analyzed discussion will help you decide YJ vs TJ which is better for you. Both jeeps are perfect for a rugged off-road adventure.
(FAQs)
Q.1: What does YJ TJ mean?
Each Jeep model comes with a two-letter abbreviation: TJ – Wrangler 1997 – 2006. YJ – Wrangler 1987 – 1995.
Q.2: Why is the Jeep YZ so expensive?
The Jeep is one of the most effective off-roaders on the list. The Wrangler is designed with exceptional features and capabilities that conquer a wide variety of terrains which is why it is priced high.
Q.3: Which breed is better for driving?
TJ's improved interior comfort and performance. Which is suitable for daily driving. But for off-road it might not give you the advantage.
Q.4: Can I interchange parts between YJ and TJ?
There may still be some variations. It is better to consult experts before swapping any parts. Design and engineering may differ. Which can cause complications due to exchange.