Why Are Jeep Patriots So Cheap?
Jeep Patriots have long been known as a budget-friendly option for those seeking a compact SUV. The low price and versatile capabilities of the Patriot have made it an option for buyers when looking to purchase a vehicle. 
Despite their popularity, many people have wondered why are jeep patriots so cheap? First, it is a discontinued production. And it was mostly used as a commuter vehicle and didn't have power windows. Besides, its fuel efficiency could be better than many other small SUVs on the market.
However, let's explore more reasons behind the Jeep Patriot's affordability and why it is so.
Why Were Jeep Patriots Manufactured?
The Jeep Patriot was first introduced in 2007 as a more affordable alternative to the Jeep Cherokee. This Patriot was designed to be a smaller, more affordable alternative to the larger Jeep Cherokee and Jeep Grand Cherokee models.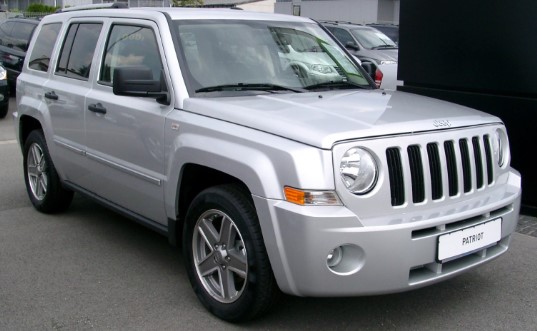 It was also intended to replace both the Jeep Cherokee (XJ) and the Jeep Liberty (KJ). The Patriot was popular with buyers who wanted a reliable, versatile SUV that wouldn't break the bank. 
Despite its popularity, the Jeep Patriot was discontinued in 2017 as part of Jeep's plans to streamline its lineup and focus on more profitable models.
Why Are Jeep Patriots So Cheap?
The affordability of the Patriot is attributed to various factors, but fortunately, most of these reasons are not a concern for buyers. The low price point is largely influenced by marketing, the target audience, and the history of the discontinued SUV. Below there are some reasons we have included.
Age and Depreciation
The Jeep Patriot is an older model. It was in production for a decade before eventually being discontinued in 2017. During its production, the Patriot underwent some changes and updates, including engine options, interior design, and technology features. 
However, its basic design and overall capabilities remained relatively unchanged throughout its 10-year production run. As newer models were introduced, the Patriot began to lose its appeal to car buyers who were looking for the latest and greatest features. 
This resulted in a decline in demand for the Patriot, which, in turn, lowered its price.
Competition
The compact SUV market is very competitive, with many models vying for consumer attention. The Jeep Patriot faced stiff competition from models such as the Honda CR-V, Toyota RAV4, and Ford Escape. 
While the Patriot offered a more affordable price point, it lacked some of the features and capabilities of its competitors. As a result, the Patriot's lower demand and popularity in the market have contributed to its lower resale value.
Quality and Reliability
The Jeep Patriot received mixed reviews for its quality and reliability. According to J.D. Power's 2017 U.S. Vehicle Dependability Study, the 2014 Jeep Patriot ranked below average regarding overall dependability. 
Consumer Reports also gave the Patriot a low-reliability rating, citing transmission, fuel, and electrical issues. These quality and reliability concerns have led to decreased demand and a lower price point for used models.
These problems can be expensive to repair and can significantly decrease the resale value of the SUV. The Patriot's poor gas mileage and lack of off-road capabilities have also contributed to its lower demand and resale value.
Common quality issues experienced by Patriot owners
Transmission failure, such as transmission slipping, failing to shift, or completely breaking down
Electrical problems, such as dashboard lights not working or electrical shorts
Suspension issues, such as worn-out ball joints or shocks
These quality and reliability concerns affected the demand for and resale value of the Patriot.
Fuel Efficiency
The Jeep Patriot's fuel efficiency is not as good as many other small SUVs on the market. According to the Environmental Protection Agency (EPA), the 2017 Jeep Patriot gets an estimated 23 miles per gallon in combined city/highway driving. 
This is lower than the 2017 Honda CR-V, which gets an estimated 29 miles per gallon in combined driving. With rising fuel costs, many buyers are looking for a more fuel-efficient vehicle than Patriots that will help them save money on gas. 
Design
The Patriot's design has also contributed to its lower resale value. Many buyers have criticized the Patriot's boxy and dated design. This is because it's not as stylish or modern as other SUV models. Another significant cost-cutting measure during its production was using cheaper materials.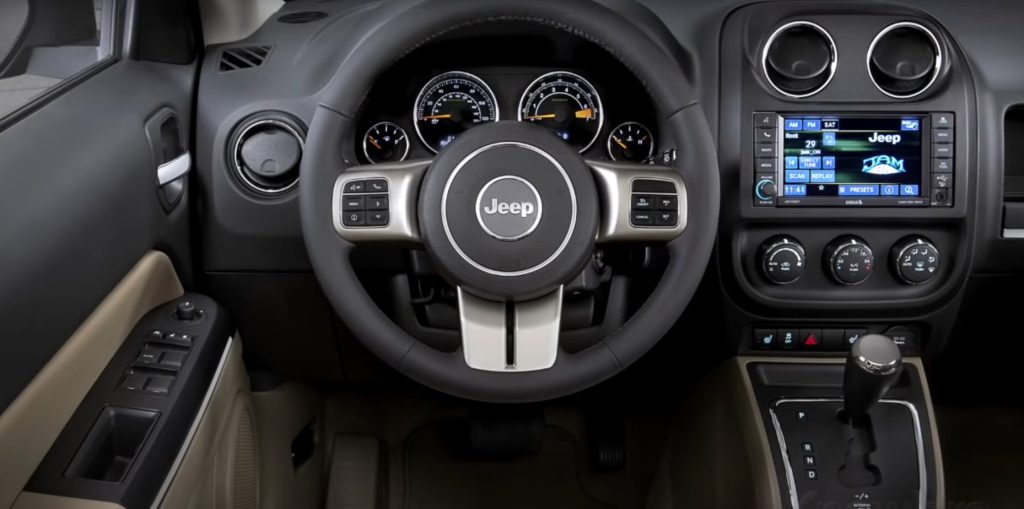 For example, the interior of the vehicle was made of hard plastic instead of higher-quality materials like leather or soft-touch plastics. The suspension was also basic or had fewer advanced features than other SUVs. 
Brand
While Jeep is a well-known and respected brand, it is not typically associated with luxury or high-end vehicles. This means that Jeep vehicles, including the Patriot, are often priced lower than their competitors. 
This lower price point can be attractive to buyers who are on a budget or who prioritize value over luxury features. However, others argue that Jeep models can be reliable if properly maintained. Also, the Patriot's lower price point may make it a good value for some buyers.
The Jeep Patriot Is A Commuter Vehicle
The Patriot is not a heavy-duty off-roader like other Jeeps but rather a compact SUV designed for daily use. The Patriot's engine was a 2.4-liter four-cylinder engine that was not as powerful as other engines in its class. 
Also, rugged and expensive features found on other Jeep models, such as heavy-duty suspension and four-wheel-drive, were not included in the Patriot's design. It was more like a commuter vehicle because it possessed those features.
It Doesn't Have Power Windows
The Jeep Patriot lacks power windows. Instead, the Patriot comes equipped with manual windows, which are much less expensive to manufacture and maintain. While this may be a turn-off for some, others may appreciate the simplicity and reduced maintenance costs. 
Additionally, the Patriot's basic interior and lack of high-tech features also help to keep the price down. However, it's important to note that while the Jeep Patriot may be affordable, it is still a capable vehicle.
 Conclusion
The Jeep Patriot is a budget-friendly SUV that offers a lower price point compared to many of its competitors. Its low price point is due to its design issues, concerns about Jeep's reliability and repair costs, and brand perception. 
However, potential buyers should research the model's features and reliability history, as well as the cost of repairs and maintenance. The Patriot may be a good fit for buyers who do not prioritize off-road capabilities and value the traditional SUV design.
Also Read: