Dodge That Looks Like Jeep: The Nitro and Durango
Are you a fan of rugged off-road vehicles but can't decide between a Jeep or a Dodge? Well, what if I tell you that you can have both in just one car? Astonishing as it might be, you can. 
Dodge known for its sports cars, pickups, and SUVs. Jeep, on the other hand, is the brand that pioneered the SUV and off-road vehicle segment. When you mix both you get Dodge Nitro. Car enthusiest all sound call it a Dodge that looks like Jeep. 
The title fits the car perfectly. As a mid-size SUV, Dodge Nitro is heavily influenced by the iconic Jeep brand's look with an upgraded engine. Another Dodge model that rips its look and features from Jeep is Dodge Durango.  Let's uncover their amazing features together.
Dodge That Looks Like Jeep
Jeep Liberty is the ancestor of the Dodge Nitro. Dodge incorporated Liberty's boxed design and off-road capabilities in their Nitro model. However, it is not a total rip-off. Nitro has an upgraded engine and a more upbeat interior. 
On the topic of rip-off, one Dodge model comes to mind that closely follows Jeep Grand Cherokee. That is the Dodge Durango. With the exact same outlook and engine option, you will hardly find any dissimilarity.
Here is the reason why Dodge and Jeep seem similar: 
Same Parent company 
Both brands used to be owned by Fiat Chrysler Automobiles, which then became Stellantis in 2021. They share engineering, design, and production resources. This means they share expertise and technology. So, Dodge drew inspiration from Jeep's iconic design elements. 
Fan Base 
Jeep has a long history and heritage. From its birth in 1943, it has gained a huge goodwill with its luxury cars. Dodge was initially a brand famous for its muscle cars. So, when the brand ventured into the Sub route, it's no wonder they followed their brother's footsteps with a flavor of their own. 
Since Jeep's robust design gained grand acceptance from the buyers, the Dodge manufacturer took that as a marketing policy. They plan to give Dudge Subs the Jeep-like looks but also the necessary upgrades that Jeep vehicles lacked, and Sub lovers wanted. 
Similar Platform 
A lot of Jeep and Dodge Subs share the same platform. Dodge Durango and Jeep Grand Cherokee share the WK2 platform. The Dodge Nitro and Jeep Liberty are built on the same platform as well. It is known as the KK platform. This platform was developed by Chrysler. It is based on the same platform as the Jeep Cherokee's K. 
Jeep Liberty and Dodge Nitro's Similarities 
Here is a showcasing of just how similar the Nitro series is to the Liberty
Category
Jeep Liberty
Dodge Nitro
Base Engine options
3.7L V6
3.7L V6
Transmission options
4-speed automatic or 6-speed manual
4-speed automatic or 6-speed manual
Drivetrain options
4 Wheel Drive
4 Wheel Drive
Suspension
Front: Independent

Rear: solid axle
Front: Independent

Rear: solid axle
Towing capacity
Up to 5,000 lbs
Up to 5,000 lbs
The Jeep Liberty's Influence on Dodge Nitro
Jeep introduced its Liberty series subs in 2002.  With a high ride height and boxy design, it captured the heart of many off-road adventurers. So, it's no surprise that Dodge made a mini sub-series of their own with the inspiration it got from it.
In many aspects, you will get a flavor of Jeep on the Dodge Nitro series subs. They include the following. 
Exterior
The Jeep Liberty design features squared-off wheel arches, a seven-slot grille, and a prime boxy silhouette. These design elements were carried over to the Dodge Nitro. 
If you look closely, you will notice that the Nitro has a similar design. The high ride height, seven-slot grille, ground clearance, and boxy shape are proof of that.
Engine
Nitro has two engine options. A 3.7-liter V6 and a 4.0-liter V6. You will find the 3.7 liter V6 engine option in the Liberty. The 3.7 liter V6 produces 210 horsepower and 235 lb-ft of torque. 
Off-Road Capabilities
Jeep Liberty excels for its off-road capabilities. Dodge Nitro is made with similar workability in mind.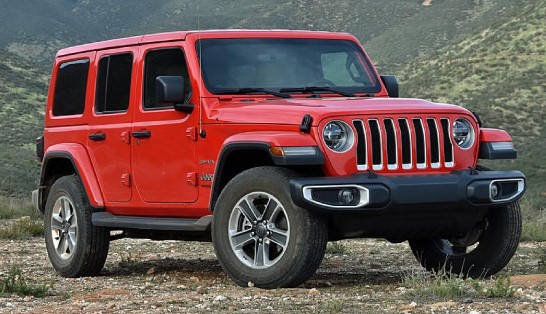 They shared a common platform that gives both subs high ground clearance and a rugged, durable frame. Like Jeep Liberty, Dodge Nitro features four-wheel drive systems.  It also includes a low-range transfer case and an electronic locking differential.
What Separates the Dodge Nitro From Jeep Liberty 
If you see Dodge Nitro closely, it will definitely remind you of Jeep Liberty. Though we say that, there are a few dissimilarities between the two: 
Interior
The Nitro has some unique interior design elements that differentiate it from the Liberty. The Nitro featured a more modern dashboard layout with a center stack. It is tilted towards the driver's seat for easier access to controls.
Cargo Facility
Nitro has a unique cargo floor. This is a unique feature added in the Dodge Sub that you won't find in Jeep Liberty. 
Performance
The 2007-2012 series Dodge Nitro brought some performance upgrades to stand out from the Jeep Liberty. Though these two cars have a somewhat similar engine, Nitro has a built-in 4.0-liter V6 engine that produces 260 horsepower.
Overall in terms of Interior and exterior, you will notice only marginal changes. The real battle comes down to performance. The engine option Nitro is upgraded with two distinct options. One gives you up to 260 horsepower. So, in off roads, you will get more smooth performance. So, comparatively, Nitro excels in this sector. 
Is Dodge Durango a Jeep Grand Cherokee Rip off? 
Though built by different brands, these two subs have comparatively the same features, engine, horsepower, and seating. Here is how they are similar: 
Performance 
The base models of both vehicles feature a 3.6 liter V6 engine with an output of 295 horsepower as well as 260 lb-ft of torque. Both vehicles are available with four-wheel drive. These options provide excellent handling and traction in all driving conditions.
Exterior 
Durango and Grand Cherokee share a similar design pattern with sleek, athletic lines and bold front grilles. They also have a similar ground clearance. 
Interior
Both vehicles offer spacious insides with 7 premium passenger seats. They have a 6200 lbs towing capacity with a bit of difference in the cargo space.
Last Overview
Dodge Nitro and Durango both are undoubtedly good vehicles for both off-road adventure and daily use. With a design similarity with Jeep Subs, it is fair to call them Dodges that look like Jeep.
However, to compete in a world full of different Sub variants, the manufacturer brought changes in the vehicles. The Jeep DNA, with its own Dodge flavor, made Nitro and Durango the whole package. They are the worthy successor of the Jeep and a great rival in every essence.